Training
Yoga teacher SADHANA school.
Yoga Teacher for Children and Families (OM SHREE OM school).
Training EL YOGA EDUCA. YOGA TO EDUCATE.
Mindfulness MINDFULNESS AND SELF COMPASSION PROGRAM (MSC).
TRAINING THE CREATIVE PROCESS. Creativity in therapy, education and personal development.
Marketing and Advertising graduate. Superior Marketing Center of Madrid (CESMA).
Experience
Yoga introduction classes in schools and oriented NGOs to the promotion of positive values ​​in children and vulnerable groups.
Completion of TECHNICAL YOGA AND RELAXATION courses to the group of cafeteria caretakers in several public schools in the Valencian Community.
Yoga classes for children 3-9 years in private and in groups and in the Dance Center of Eva Bertomeu.
After school yoga classes for children at El Saler Public School.
Yoga for adults in different yoga schools.
YOGA IN FAMILY in different schools, collectives and schools.
Yoga clothes brand YOGUI JAGGER creation, design and marketing.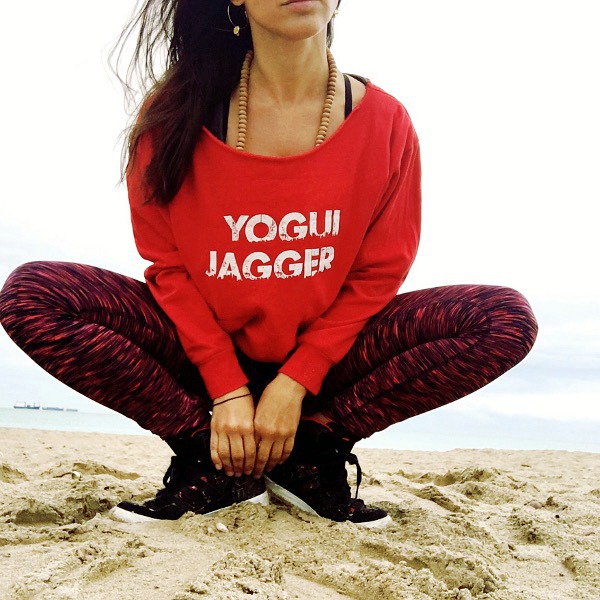 During the Festival.
– Stand with yoga clothes.
Saturday 16th, from 11:45h to 12:45h, at the Salón Marina.
– Activity: "Yoga In Pack". Yoga for all the family (parents and childrens). Yoga in Manada is union, union of big and small, of puppies and beasts. It is to come with the family to enjoy the practice of yoga through play. In our session we move body and soul, breathe with our hands and make music with our feet. And when the pack does yoga, everything vibrates.