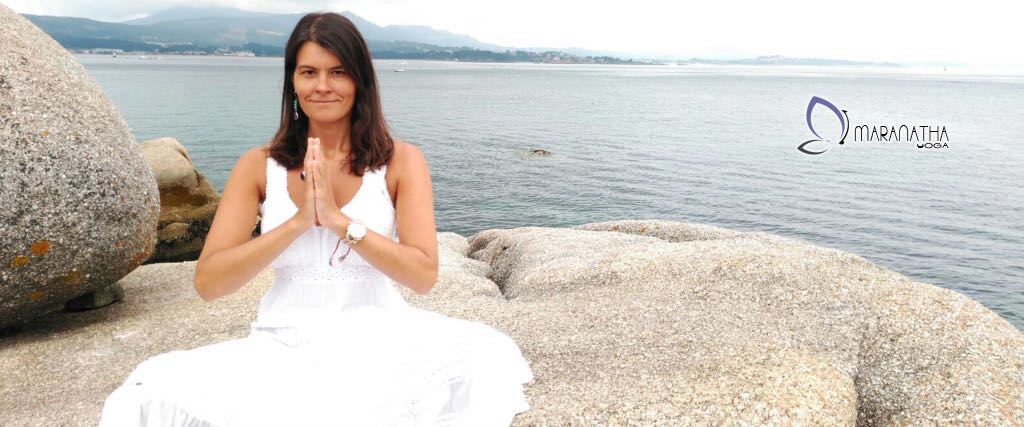 In 2005, she started practicing yoga in Barcelona. In 2006 she moved to work to Southeast Asia, in Kuala Lumpur, and the experience that she lived there, would give her a total turn to her life. Her first trip to India to qualify as a yoga teacher was in 2012, where she lived in the Sri Kali spiritual community (Goa).
In the 2015 teached yoga in various women's centers and in cultural centers. She proposed a specific program to the Adaner Association, designed yoga to adolescents with eating disorders and also collaborated with the CAVI (Center for Attention to Gender Violence) teaching battered women. In July 2015 she was certified in the Institute of Educational Sciences of Barcelona as an instructor in the program of conscious attention and attention applied to the teaching field "Conscious Schools", based on the teachings of the Vietnamese monk Thich Nhat Hanh.
Her love for childhood has led her to a training with the profession of yoga teacher for children, Christine McArdle Oquendo and since July 2015 she is a certified instructor by the British BWY Yoga for children with with specific needs (Down syndrome, autism, ADD, etc.) program created by the expert from the United Kingdom Jo Manuel. In 2016 she followed the training "Yoga Kids" by Cayetana Ródenas for children and completed an intensive year of immersion and training in Anusara Yoga in Madrid at the Gisela Vázquez school.
Currently, she is finishing the infantile Education studies and she teaches group and private classes of yoga and mindfulness for adults and children, and teaching yoga in family and in the educational field as well.
Saturday 16th, from 14:45h to 15:45h, at the Salón Marina.
– Activity: "Anusara yoga". Anusara Yoga is a yoga school created in 1997 by John Friend. It is a strong practice of Hatha Yoga combined with Tantric philosophy that is symbolized as a "celebration of the heart". The emphasis of this new school is on the whole of "Universal Principles of Alignment" that are in the postures, poses that "open the heart" and the spiritual and meditative benefits of Hatha Yoga. Today, Anusara Yoga is one of the styles most popular and fastest growing yoga studios in the world, with more than 1,200 affiliated teachers and 100,000 students around the world.