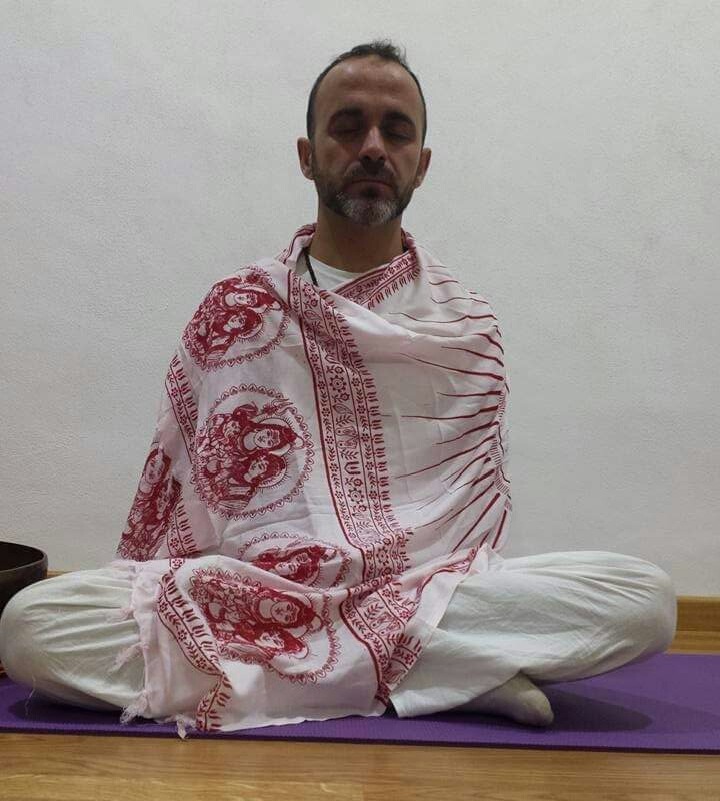 Trained in reiki, therapeutic chiromassage professor, massage therapist, traditional osteopathy professor, oligoelements and orthomolecular nutrition, jin sin jiutsu, expert in molecular nutrition (Inca), expert in orthomolecular nutrition, accompaniment in regressive therapy, title of teacher of yoga siromani and archarya in the parampara of swami sivananda with more than 20 years as a therapist.
Sunday 17th, from 9h to 10:30h, at the Salón Turia.
– Activity: "Synthesis Yoga" the class will be composed of: the ancestral practice of pranayama so that we can cleanse and nourish ourselves with prana, that is, vital energy vibrating every cell of our body and being able to reach the prana hidden from our being, sequence of asanas (karanas) for greater integration of conscious breathing, being present at all times, based on the SWAMI SIVANANDA's SYNTHESIS YOGA as well as mindfulness in order to disconnect our senses (Pratyahara) and recognize the BE.